Dr. John Ediss, D.C.
Doctor of Chiropractic
Dr. Ediss is a 1984 graduate of Southern California University of Health Sciences - Los Angeles College of Chiropractic. He's been a full time practicing clinician since graduation. After practicing in Palm Springs, CA for four and a half years he relocated to Carson City, NV. He has extensive training in Applied Kinesiology (AK) taught through the International College of Kinesiology.

AK is a systematic method of testing the body for abnormal physiological changes which arise as a result of altered biomechanical and physiological changes that can occur in the body. AK is used as a tool to quickly identify, treat, and reassess changes through the use of muscle testing. There is an immediate feedback mechanism created in the nervous system to allow the practitioner to identify whether the correction made was precise. Thus allowing the practitioner and the patient to see immediate and lasting results.

Pain is a motivating factor which brings patients into the office. Pain is like an "idiot light" in your car. It may go off at any time for various reasons, but it never tells you what the problem is. Pain is always where the patient says it is, but the problem is always where we find it. For this reason every new patient will receive a complete history and examination before treatment.

Most of the time pain is associated with mechanical problems, sprains and strains, but pathological problems can occur which need to be diagnosed. That is why Dr. Ediss will always refer to another practitioner if he has diagnosed a problem that he cannot treat.

Dr. Ediss takes a whole person approach to your health care. He does not "treat" headaches, neck pain, back pain, disk problems, cancers, illnesses, but he treats people who have neck pain, back pain, disk problems, etc.

Dr. Ediss has great success treating people with acute, chronic, and difficult conditions. He works with kids ages 8 to geriatrics, athletes, arthritic patients, TMJ problems, herniated disks, neuropathies, headaches, migraines, extremity problems, gait problems, runners knee, shin splints, plantar fasciitis. In short, he is not a "specialist", but a "generalist."

We have a computerized digital foot scanner in our office to help diagnose structural foot problems to see if it is part of your alignment problem.



Dr. Dimitry Ediss, D.C.
Doctor of Chiropractic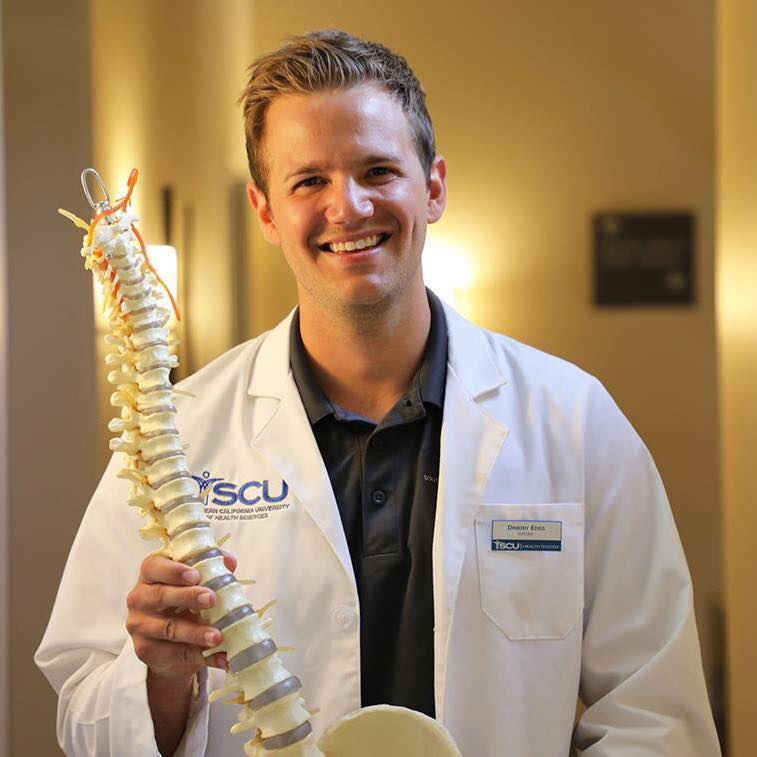 Dr. Dimitry Ediss is Carson Tahoe Chiropractic's newest chiropractic physician. Born and raised in Northern Nevada, Dimitry is proud to be serving Nevadans with their healthcare needs.
Dr. Dimitry is a 2017 graduate of Southern California University of Health Sciences- Los Angeles College of Chiropractic. Before graduate school, he attended the University of Nevada, Reno where he studied Health Sciences. During both undergraduate and graduate schools, Dr. Dimitry served countless hours of volunteer work for his community where he worked closely with the special needs population, student athletes, and veteran's.
Dr. Dimitry is trained in Applied Kinesiology, a unique tool that uses muscle testing to help address structural, chemical, and emotional aspects of a person's healthcare needs. This allows him to treat a person as a whole, not just focusing on a symptom.
Outside of the office, Dr. Dimitry enjoys the outdoors. He can usually be found skiing, fishing, backpacking, or bodysurfing.